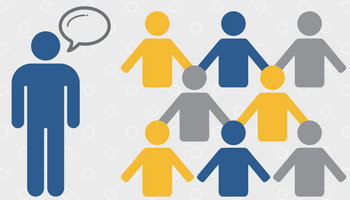 Deciphering Information in a Misinformation Culture
Begins 06/09/2020
Available capacity: 412
It's important that your patrons are able to identify and access reliable sources for information -- especially with so many important topics such as health, economy, employment, and elections on everyone's minds. This webinar will provide you with information you can pass along to your library users to make them more information-, media-, and digital-literate.
Learning Objectives:
Understand the public library's role in providing quality, reliable information;
Understand the public library's role in equipping citizens to be well informed;
Learn basic skills for determining "fake" from legitimate news;
Gain practical ways to implement information, media, and digital literacy skills to the public.
Central Time

Date:
06/09/2020
Start Time:
01:00 pm
End Time:
02:30 pm
Credit Hours:
1.5
Instructor :
Maryann Mori