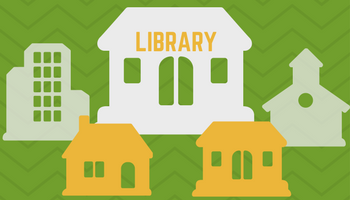 Stand Up for Health: Health and Wellness Services for Your Community (Urbandale)
Begins 04/19/2019
Available capacity: 29
Are you interested in engaging with other public librarians and staff members to improve your knowledge and comfort with health and wellness related reference and services? Stand Up for Health: Health and Wellness Services for Your Community is a course developed by the National Network of Libraries of Medicine (NNLM) in cooperation with WebJunction, PLA, and public librarians to create a cohort learning experience for public library staff. The course combines an in-person, all day workshop with online learning components.
The course will be taught by Bobbi Newman, Community Engagement and Outreach Specialist for the National Network of Libraries of Medicine (NNLM), Greater Midwest Region (GMR) at the University of Iowa's Hardin Library for the Health Sciences.
About a week prior to the in-person meeting, participants will complete an assessment of the health of their community. During the eight hour in-person portion instructors will share best practices, tips, tools and resources. There will also be role-playing, pair and share, and discussions. Participants will then complete a final take-home assignment about a week after the in-person class.
The course provides 12 continuing education (CE) hours and covers the five competencies required for Consumer Health Information Specialization (CHIS) Level 1 from MLA. You must complete pre- and post-assignments (about 2 hours each) and attend the full-day session to receive CE and CHIS.
You will leave the class with an action plan for how to use your newfound knowledge and expertise in reference services and programming. In addition to better serving your community, you'll develop skills to take with you if and when you decide to move on to another library.
Course objectives:
Locate local health assessment reports and identify the health concerns in the library's community and apply that knowledge to health reference, resources, and programming
Recognize and understand the importance of health literacy and the differing needs of a diverse community
Utilize best practices to evaluate health website, applications, social network sites and guide patrons in their usage of these tools
Recall best practices when conducting health reference with patrons including but not limited to legal and ethical issues
Utilized recommended resources from NLM, NIH, and other organizations to meet diverse health information seeking needs
Apply best practices for health collection development and maintenance of consumer health materials in a variety of formats
Develop programs and services utilizing best practices and incorporate health information resources
For your convenience, the State Library is offering the option of a sack lunch from HyVee. Each lunch is $11 and includes a sandwich, whole fruit, assorted cookie, assorted bag of chips, and a can of soda.
The $11 fee is due at the door, and must be exact cash or check. Payment should not be mailed to the State Library prior to the event. No change will be made.
If you would like to purchase a sack lunch, please fill out this survey to indicate your preferences https://www.surveymonkey.com/r/StandUpLunch. The survey MUST be completed one week prior to the event.
If you prefer to get lunch on your own, there are food options in the vicinity.
Central Time

Date:
04/19/2019
Start Time:
09:00 am
End Time:
05:00 pm
Credit Hours:
12
Instructor :
Bobbi Newman
Location:
Urbandale Public Library
Address:
3520 86th St.
Urbandale, IA 50322
Website:
https://www.urbandalelibrary.org/
Phone:
515-278-3945