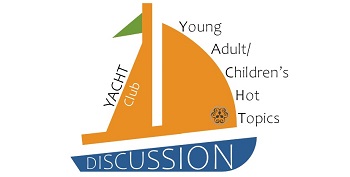 YACHT Club Discussion (August - Nonfiction for Children and Teens)
Begins 08/25/2020
Available capacity: 26
Topic for August:
Feel like your nonfiction collection isn't moving and you don't know what to do? In this session we'll take a deep dive into the world of nonfiction for children and teens.
About YACHT Club:
Once a month the YACHT Club (Young Adult/Children's Hot Topics) Discussion meets to chat about articles, a podcast episode, blog posts, or some other accessible-to-all youth services professional development resource. Participants will read/listen to/watch the resources, then we'll get together to discuss them and how they can apply to our work as Children & Youth Librarians in Iowa.
To ensure a productive discussion for everyone, registration space is limited and you must have a microphone to participate. While any library staff can attend, the topics will be focused on youth services, so we'd love to see a great turn out from our youth services specialists.
Please note: Because you must review the resources in advance of our session, registration closes 8/22/2020. These sessions will not be recorded.
You will receive the links to our discussion resources in your confirmation email.
Central Time

Date:
08/25/2020
Start Time:
10:00 am
End Time:
11:00 am
Instructor :
Angie Manfredi